The G.R.I.S.T. Implementation Methodology
Download this 30 page eBook which takes you through FIVE key concepts….
The importance of setting goals and objectives
Why you're focusing on the wrong reports
Offensive and defensive implementation tactics
How tracking RoI works as a great status barometer

What building 'Systems' does to your success
The 5 Step G.R.I.S.T.™ Approach to
Implementing Automated Testing
A FIVE point approach designed to revive and invigorate your automated testing projects.
Download eBook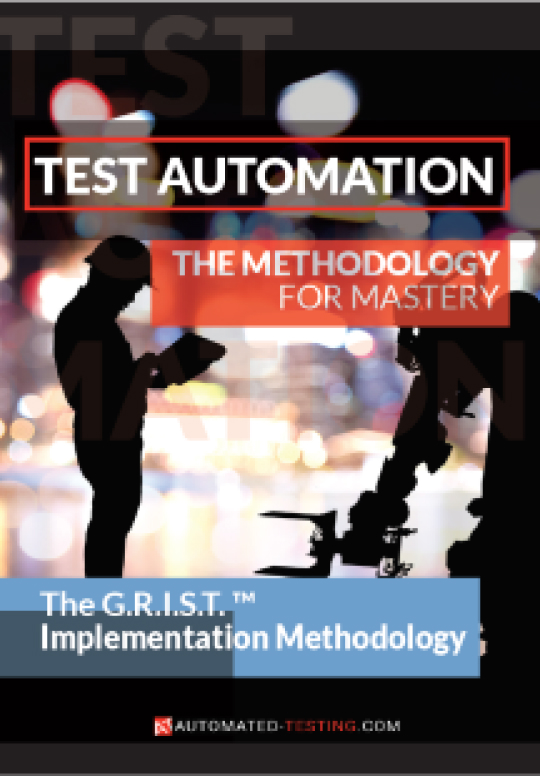 Ideas and Techniques
Implementing automated testing in Agile software development projects still presents many challenges for many teams. Progress stunted by the Inability to scale or roll out within a team. All challenges that the usual tools and training fail to address.
What most people don't realise is that these issues can be easy to overcome with the right perspective, the right focus and the right implementation techniques.
Download this eBook packed full of ideas and techniques designed to help you take your test automation project to the next level.
"If you're wondering why it's so difficult to implement and scale automated testing in your software development projects then this eBook is for you."